Woking and Sam Beare Hospices is a patient-led charity that delivers specialist palliative care to people who have advanced life-limiting conditions, as well as supporting their carers and families.
Each year they care for around 2,000 patients, their carers and families. Over 70% of their care is delivered across Surrey in the community and they now have a fabulous new hospice in Woking.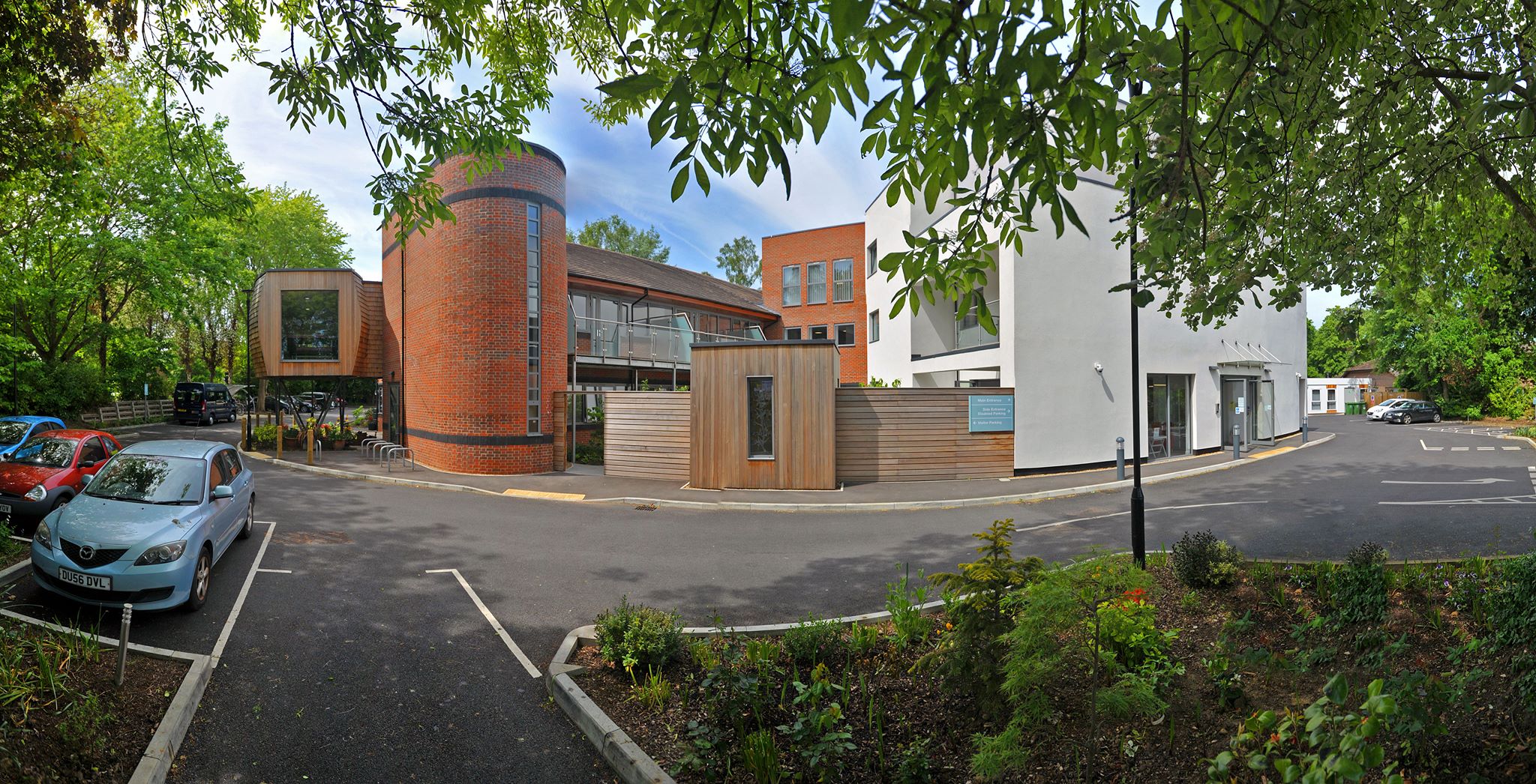 Woking and Sam Beare Hospice care for adults of all ages with a wide range of life limiting conditions such as cancer, heart disease, Motor Neurone Disease (MND), chronic pulmonary conditions, Parkinson's disease and Multiple Sclerosis (MS). They help patients to manage their symptoms, which are often complex and why they require the expertise of their Clinical Nurse Specialists and specialist doctors.
Their services enable them to offer their patients holistic care, which means they offer practical, emotional, social and spiritual support as well as managing patients medical needs. They offer day care services where patients receive assessments, treatments and therapies, as well as emotional and spiritual support. They also deliver counselling for their patients and their families, including child bereavement services and school support programmes. Woking and Sam Beare Hospice is a charity, and while they receive some government funding, over 70% of what they deliver is funded through their charity shops and fundraising activities. They could not do this without the generosity of all of our supporters, volunteers and the local community.
Did you Know?
8,760 hours of care and support delivered each year
Specialist team of healthcare professionals care for their patients 24 hours per day, seven days per week
Approximately 2,000 patients and their families are cared for each year
Over 70% of care is delivered in patient homes or care or nursing homes
Referrals from Spelthorne, West Elmbridge, Woking, North Guildford, Surrey Heath and Runnymede but they can take patients outside of their region if required
Specialists in care for patients with advanced progressive complex needs
Adults of all ages [18 – 85+] with, for example, advance dementia, heart disease, cancer, degenerative conditions and kidney disease are all cared for
Services are completely FREE of charge
Support services for carers and family members
Child and teenage bereavement counselling
Wellbeing Centre offers a range of treatments and therapies
816 fabulous volunteers, without whom they could not deliver all that they do
They work closely with GPs and other clinicians to share knowledge and expertise
For every £5 of costs incurred they need to raise £4 from voluntary income
In excess of £8 million a year needs to be raised to continue to deliver their services
Regular Fundraising Events
Regular fundraising events take place throughout the year to help raise vital money. From walking, cycling and fishing to sky diving, swimming and classic cars you are sure to find an event in which you could participate in.
Other Ways to Raise Money
It takes a lot of money, in excess of £8 million a year, to continue to deliver their services. Everyone can help, even if it's just a little, by donating some money either as a one off or a regular monthly amount.
£5: In-patient en-suite toiletries
£10: An in-patient's breakfast/nutritional meal
£20: 1 hour of care for In-patient
£20: Wellbeing Centre refreshments for one day
£20: A children's counselling activity
£54: 1 hour of care in the community
£100: A Wellbeing Centre masterclass
£100: Lightweight wheelchair loan
£460: 24 hours of care for In-patients
£1,000: care for one patient for a year in their own home
Don't forget to Gift Aid!
Registered charities (Woking Hospice 1082798 and Sam Beare Hospice 1115439) and company limited by guarantee in England and Wales No: 3955487 (Woking) 5822985 (Sam Beare)
Registered Office: Woking Hospice, Goldsworth Park Centre, Woking, Surrey, GU21 3LG.
Source: Woking and Sam Beare Hospice