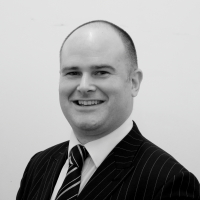 Nick Griffiths MARLA
Director of Lettings & Sales
Tel: 01483 590059
Having been in the property industry since 1995, Nick has a wealth of estate agency experience, as well as a fantastic knowledge of the Woking and surrounding areas.

Since joining Manners Residential in 2003 as a senior negotiator, his expertise, tenacity, and forward thinking attitude has proven time and time again to be extremely valuable to his clients. As a result Nick is now the Director of Lettings and Sales at Manners Residential.

Nick dispenses clear, concise and solid property advice, add to that a calm demeanour and a dependability seldom found in the industry, and you have a property professional that you can trust implicitly to look after your best interests.

But don't just take our word for it, here are some genuine comments from one or two of our clients:-

"We've worked with Nick for several years and are always happy with his service. Even when we have been absent for a couple of years at a time he always knows our names and faces, and what property is ours."
CDF - Overseas

"It's rare to find a person as complete as Nick. I fully understand that he has to deal with a lot of customers every week but he makes me feel like I am the only one on his priority To Do List. He is an expert, he gives solid advice freely and he always (repeat always) delivers his promises. Add to that a calm demeanor and you have a role model for every other property professional. He is supported by a great team so that also gives me a clue about the type of leader he is as well. 100% on all measures" -
AN - United Kingdom

"I have been renting out my flat through Manners for a number of years and they have always managed to find me a suitable tenant quickly. Nick is very friendly, easy to talk to and offers good advice. If ever my flat is left in an unclean condition at the end of a tenancy Nicky has dealt with the situation efficiently. Manners make renting your property easier for you."
SJ - United Kingdom.

"Nick was really helpful throughout the letting process and took the time to talk me through the various stages, what was involved and give an excellent insight into the current rental market. He also helped advise me on the right price to ensure a great tenant who I'm really happy with. Highly recommended."
NCL - United Kingdom.

"Nick has managed my portfolio of BTL properties for many years and has consistently provided a well above average service. I would have no hesitation in recommending either Nick or Manners Residential to anyone who wanted peace of mind... They have never let me down."
DM - United Kingdom

If you have a property to rent out or sell, or if you would like some property advice then contact Nick by completing the form below.

---